GLACIER AUTUMN AT PITZTAL GLACIER & RIFFLSEE
From SAT 23 SEP skiing on the Pitztal Glacier and
hiking until SUN 08 OCT at the autumnal Rifflsee lake
News and Events at the Pitztal Glacier & Rifflsee in the Pitztal Valley
Hiking and skiing, new experiences and culinary delights: Here you will find current events and news about your visit to the Pitztal Glacier & Rifflsee.
Pitztal Glacier
The Highest of Tirol
The Pitztal in Tyrol – a unspoilt valley with colourful mountain meadows, clear mountain water and high peaks which are often hidden in the snow. A valley where nature characterises people. Austria's highest glacier is located in the Pitztal, which offers you an open outdoor space and a far-reaching view at alpine heights. The Pitztal Glacier skiing area awaits you on the HIGHEST OF TIROL at 3,440 m – where the sky meets the earth.
Your highlights in the Pitztal Glacier Ski Area
Ski operation from September to May
2 ski areas – 1 ski area: Pitztal Glacier & Rifflsee
wide natural snow slopes and glacier panorama
no queuing at the lifts
X Park Pitztal: ski touring park, cross-country centre in autumn & fun park with Waveline, Family-Cross and Speed-Check
free

WLAN

in all mountain restaurants
Austria's highest vantage point – Café 3440 open all year round
Natural Jewel Rifflsee – Tyrol's most beautiful mountain lake
Pitztal: the skiing and hiking area on the glacier
The Pitztal valley and Austria's highest skiing area have a wide range of excursions to offer for nature lovers, relaxation seekers and adventure seekers. The hiking and skiing area near St. Leonhard in Pitztal is well connected and easy to reach. The Gletscherexpress takes you comfortably from the valley station to the alpine high mountains. Whether skiing or mountaineering and hiking – you will never get bored at the glacier in winter or summer.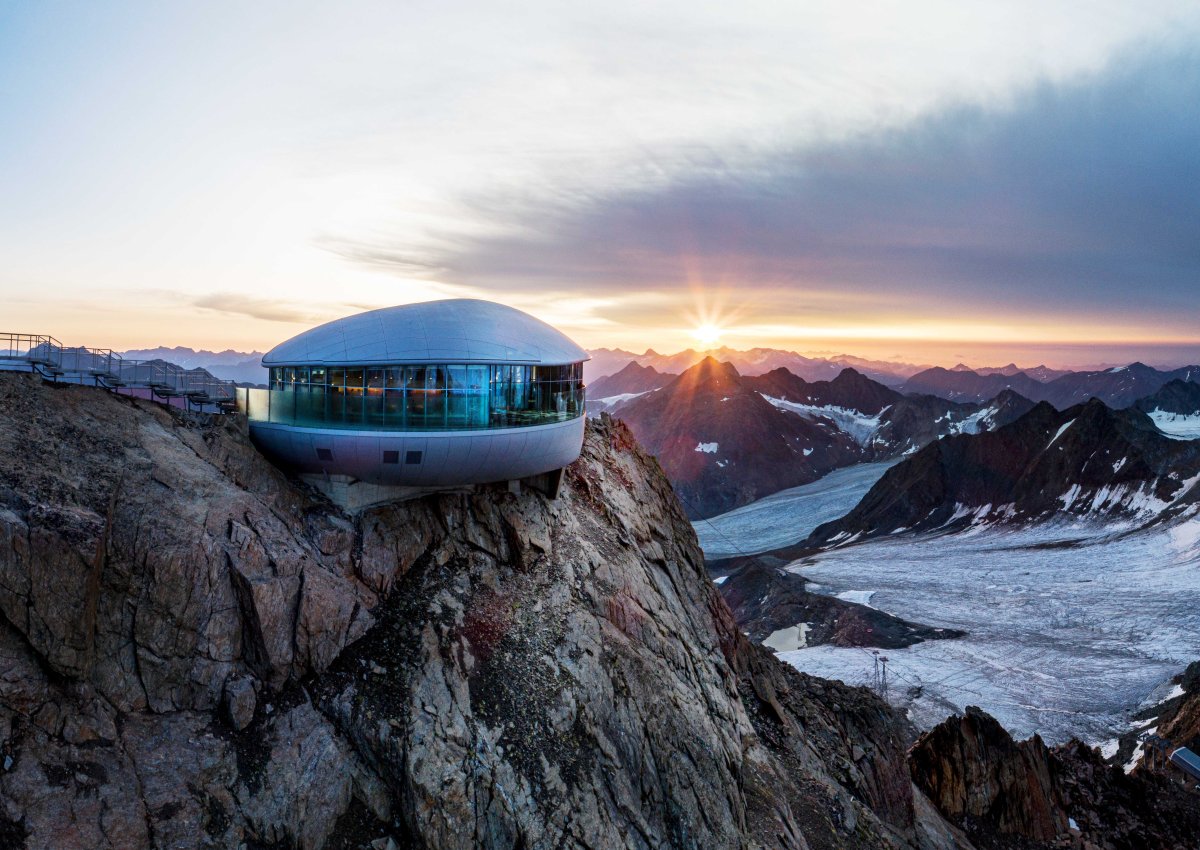 Café 3440: Regional enjoyment in Austria's highest coffee house
Feel the freedom on the glacier in Pitztal, where the peaks of the three-thousand-metre peaks meet the sky – this unique mountain experience is possible for everyone! Austria's highest café with its own confectionery, a wedding, seminar and event location and Tyrol's highest viewing platform at 3,440 m await you at Café 3440. Innkeeper Sepp and his team look forward to your visit all year round!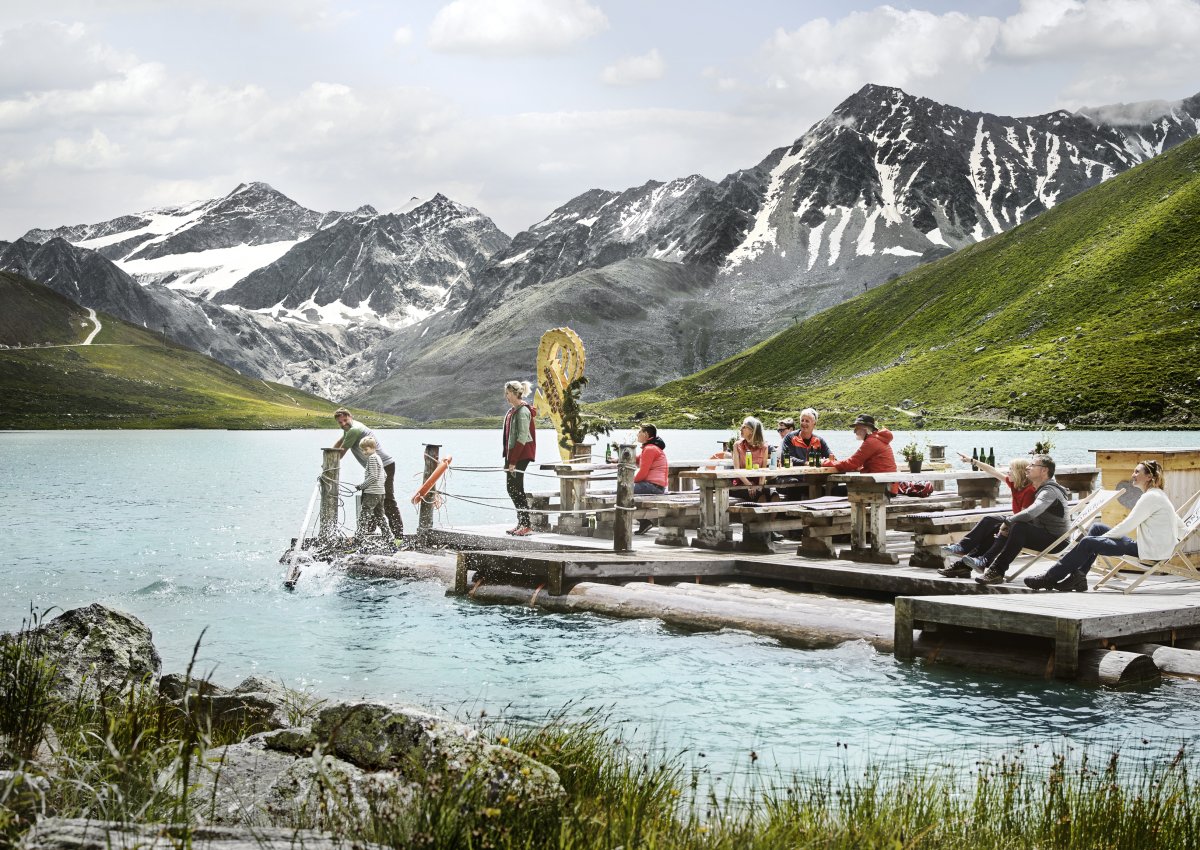 Pitztal Glacier & Rifflsee: winter and summer glories
In summer, the natural hiking area around the picturesque Rifflsee is a popular destination for the whole family.In winter, the Pitztal Glacier & Rifflsee ski areas together form an extensive ski area with 68 varied kilometres of pistes. Freedom, leisure and the typical Tyrolean hospitality characterise your holiday in the Pitztal, no matter what time of year it is.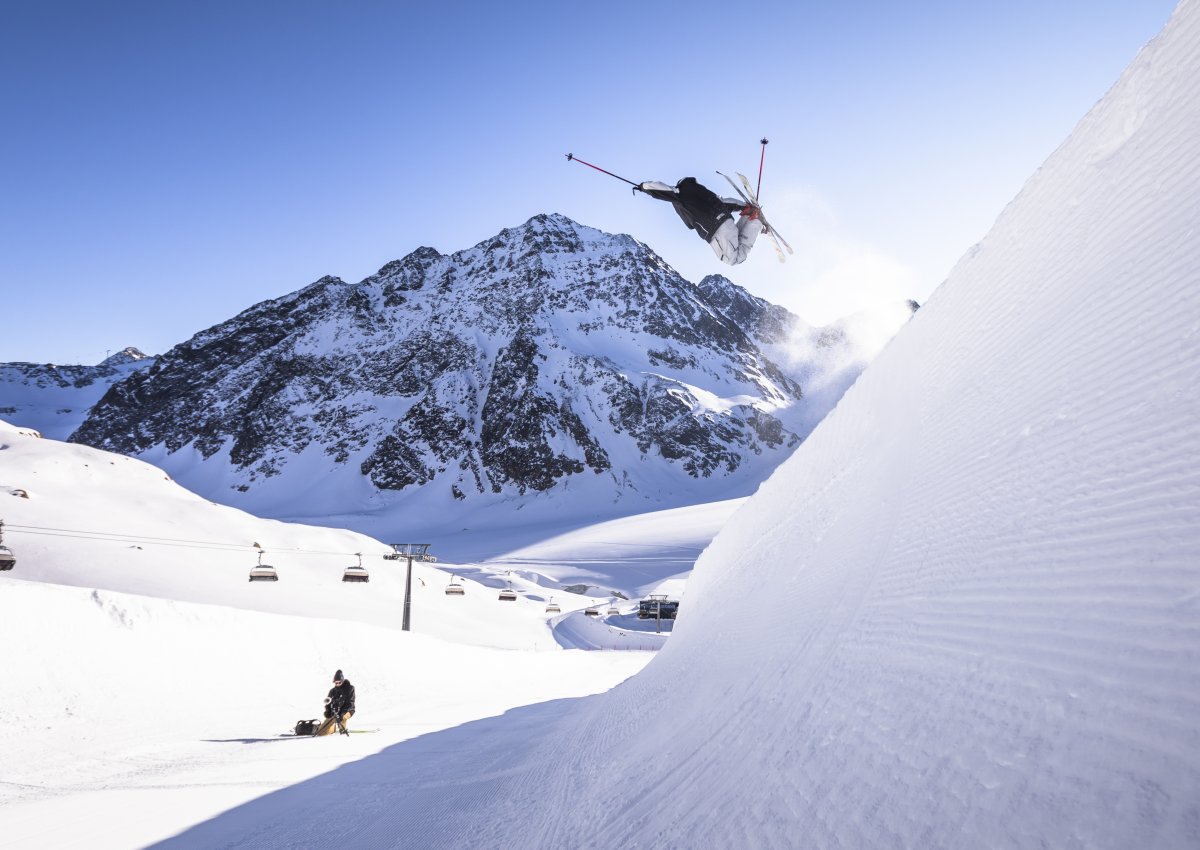 X Park Pitztal
The X Park on the Pitztal Glacier offers more than just alpine skiing from 2,700 to 3,440 metres: Cross-country ski centre, ski touring park, fun park, speed check, ibeX slope, freeride as well as ski and snowboard cross for training teams.
This is how you come to us in the Pitztal
In 90 minutes from Innsbruck to the Pitztal Glacier: plan your trip directly to the highest glacier in Austria and look forward to freedom, a wide view and adventure, surrounded by mighty three-thousand-metre peaks!
Destination station: Train Station Imst
How to get from Imst train station to the Pitztal

by public bus
by cab (journey takes approx. 25 minutes)
shuttle service from the hotel – depending on the agreement with your accomodation


Online train ticket & timetables