Austria's highest skiing area at up to 3,440 m
There are several high-altitude ski resorts in Austria, but none takes you as high as the Pitztal Glacier! At up to 3,440 m, a day of skiing with natural snow, the best slope conditions and a magnificent view over countless snow-covered mountain peaks awaits all those who want ot breathe in the high-altitude air. So haead to Austria's highest skiing area annd enjoy the alpine world from the very top.
The highest skiing area in Austria: a wintersport paradise
If you want to go high up on your skiing holiday in Austria, the Pitztal is the right place for you. Thanks to its impressive alpine altitude, the Pitztal Glacier offers varied slope fun from September to May:
• For classic skiers & snowboarders: 67 km of natural slopes without crowds at the lifts
• For Freerider: 30 km variants and tricky Lines for Freeriding at Pitztal Glacier
• For action seekers: Family Cross, Funline, Waveline, Speed Check and more at X Park Pitztal
• For skitouring: secured ski touring park powered by DYNAFIT and starting point for wonderful ski tours in the Pitztal valley
• For cross country skiers: Cross country centre for professional high-altitude training (in glacier autumn) and Riffslee high-altitude trail for pleasure skiers
• Ski- & Boardercross: The world's elite meet here for training in ski and boardercross
Would you like to know more about what you can experience on the Pitztal Glacier & Rifflsee? We have put an overview of the ski area and all its sporting possibilities for you.
Your online ski pass: save up to 30%!
Booking early online brings many advantages: e.g. a especially cheap family skiing day, no waiting time and a stress free time on the slope! That's how you get your ticket:
All info to Austria's highest skiing area
Whether skiing, freeriding, touring, cross-country skiing or enjoying the view on foot – whether alone, with friends or with the whole family . unforgettable moments are guaranteed at 3,440 metres. So that you have everything you need for your stay on the galcier in advance, you can find the most important information here at a glance: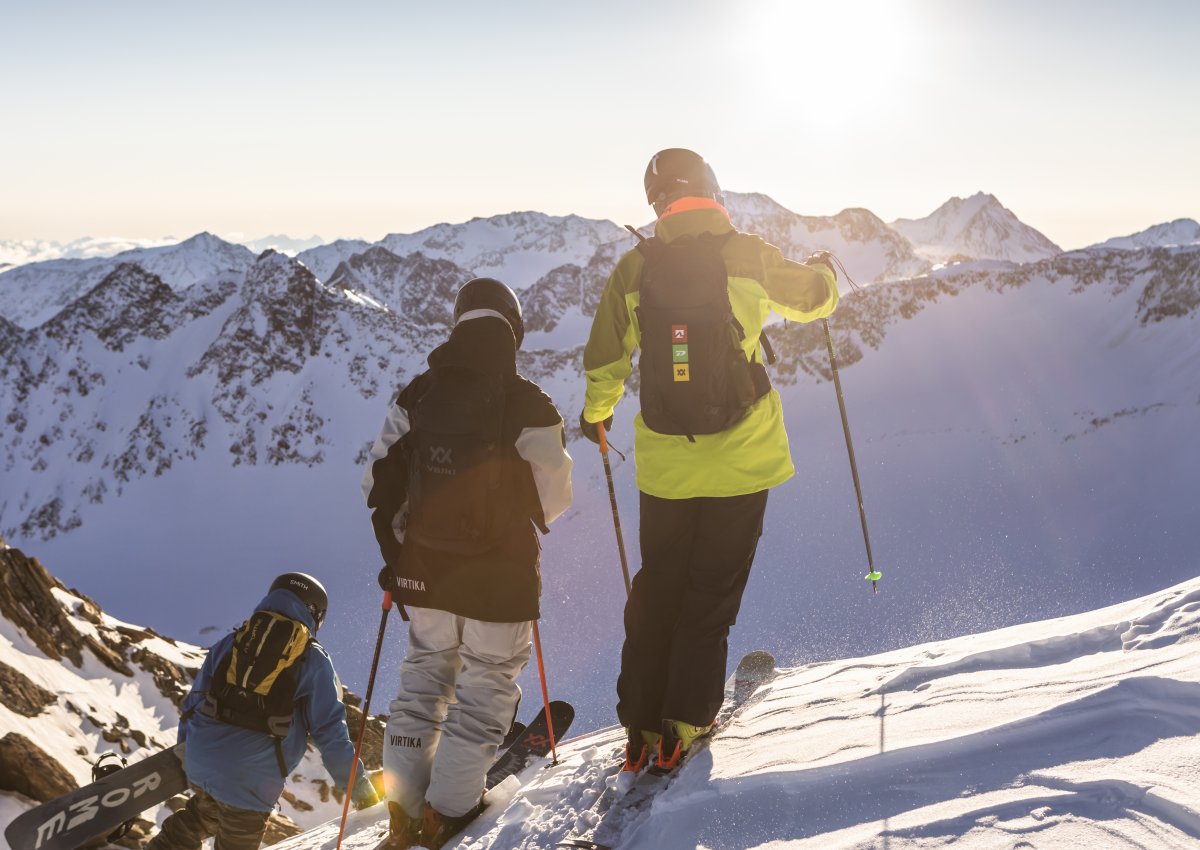 Current operation times & Prices
From early autumn until late spring is the highest skiing area in Tyrol available to you. And in snowy winter you'll get twice skiing fun: You only have to pay for one ski pass, but you can ski in two skiing areas – for the glacier expands to the lower lying Rifflsee resort. Inform yourself about the current operation times and prices of the cable cars.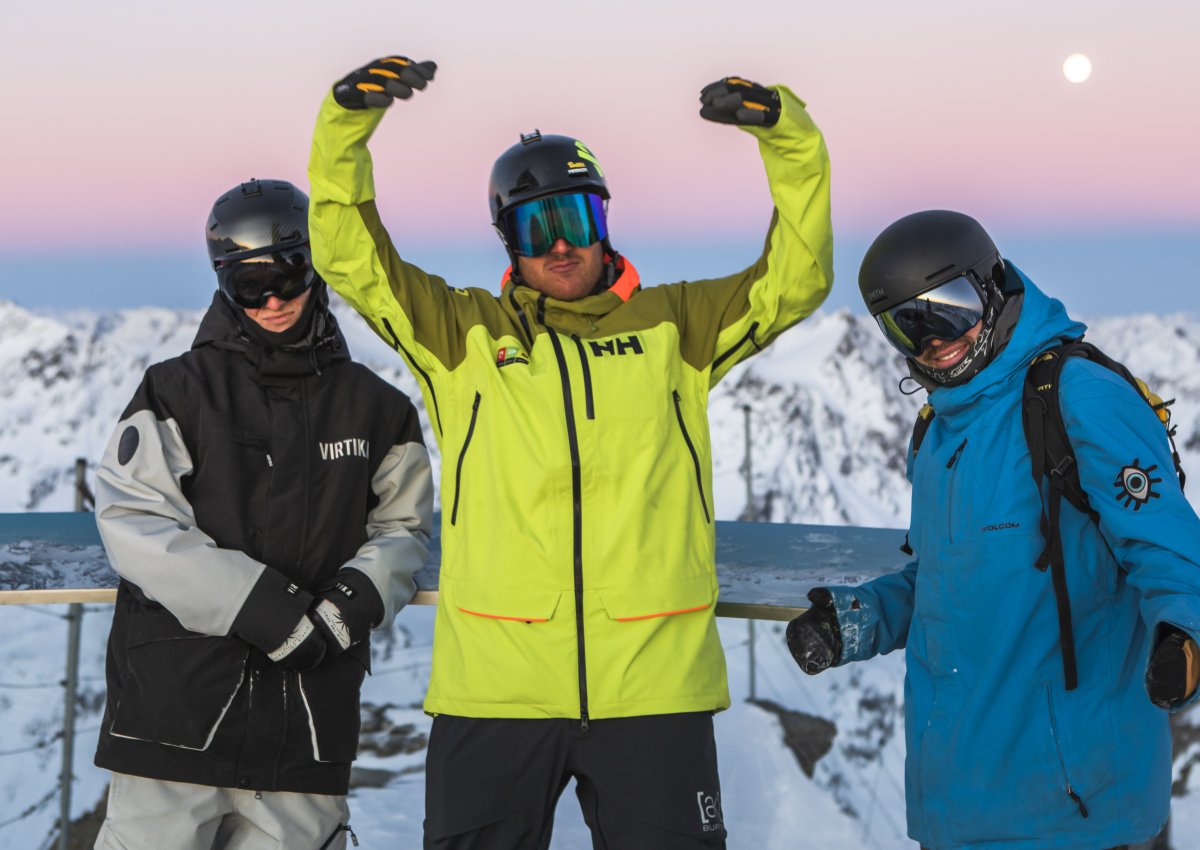 Slope plan & cable car status
What does the skiing area look like, which cable cars are open and which slopes can be taken? Take a glimpse at the slope plan an d find out, how the slope- and cable car status in Austria's highest skiing area looks like.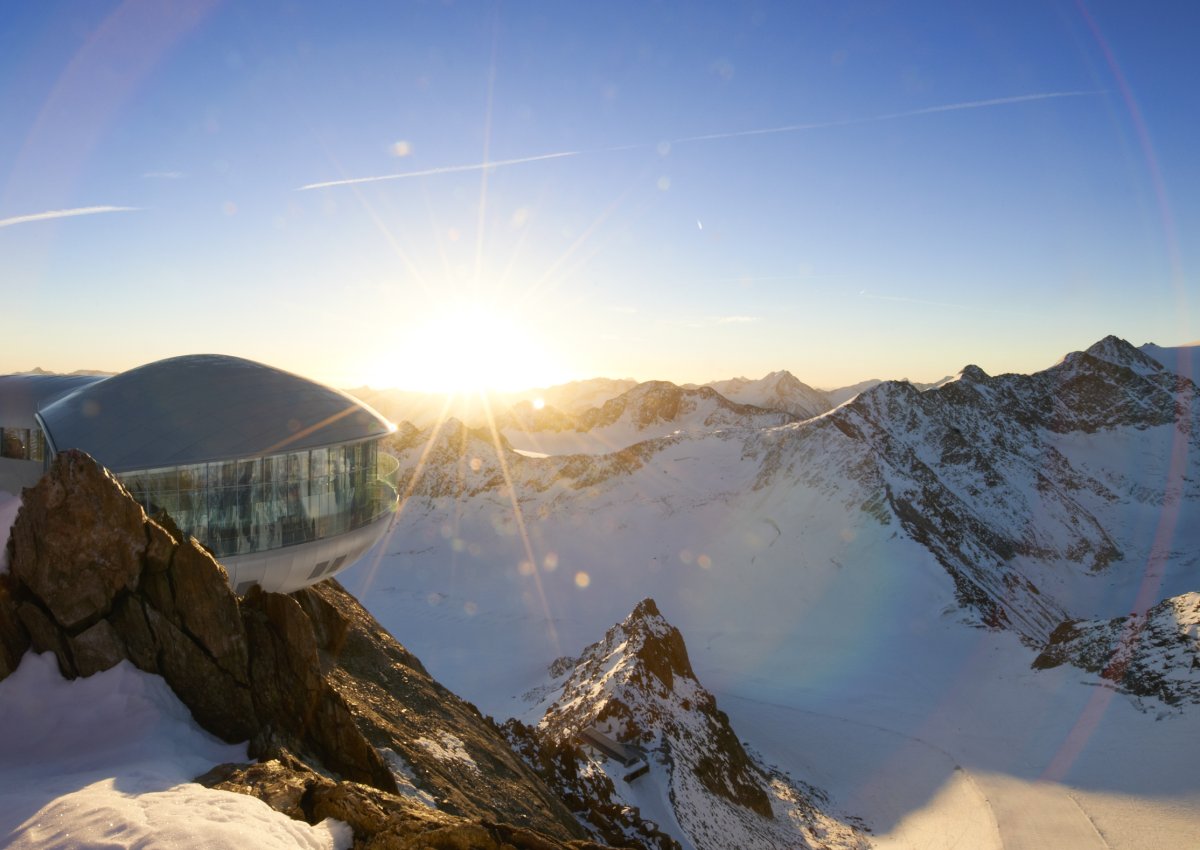 Cozy break at Austria's highest coffee shop
What would be a visit in Austria's highest skiing area, without stopping by the highest coffee house and the viewing platform? Stop by at Café 3440 and enjoy a cup of hot Barista coffee, homemade cake specialities and the view of countless 3,000 metres peaks, first and foremost the majestic Wildspitze.
That's how you get to the skiing area in Tyrol
In 90 minutes you get from Innsbruck to the glacier slope. Plan your drive to the HIGHEST IN TIROL now and enjoy the anticipation of your alpine adventure at a mighty 3,440m!
Zielbahnhof: Bahnhof Imst-Pitztal
So kommt man vom Bahnhof Imst-Pitztal ins Pitztal

mit dem öffentlichen Bus
mit dem Taxi (Fahrt dauert ca. 25 Minuten)
Shuttleservice vom Hotel – je nach Vereinbarung mit jeweiligem Unterkunftsgeber


Online Zugticket & Fahrpläne