Culinary breaks with great views
Mountain restaurants on THE HIGHEST OF TIROL
Mountain restaurants and lodges on THE HIGHEST OF TIROL invite you to take a break and refresh yourself for the descent or further ascent. You can treat yourself to a culinary break at the Weitblick Panoramic Lounge. Those wanting to go higher – on foot or using Austria's most modern cable car, the Wildspitzbahn, will have arrived at the 3440. Here they can tuck into homemade cakes and coffee delicacies. You can enjoy regional delicacies on the sun terrace with unobstructed views of the Pitztal mountains in the living room of Tyrol – the Sunna Alm. Guests in the hiking area can also enjoy a stop at the Taschachhaus or the Rifflseehütte Hut.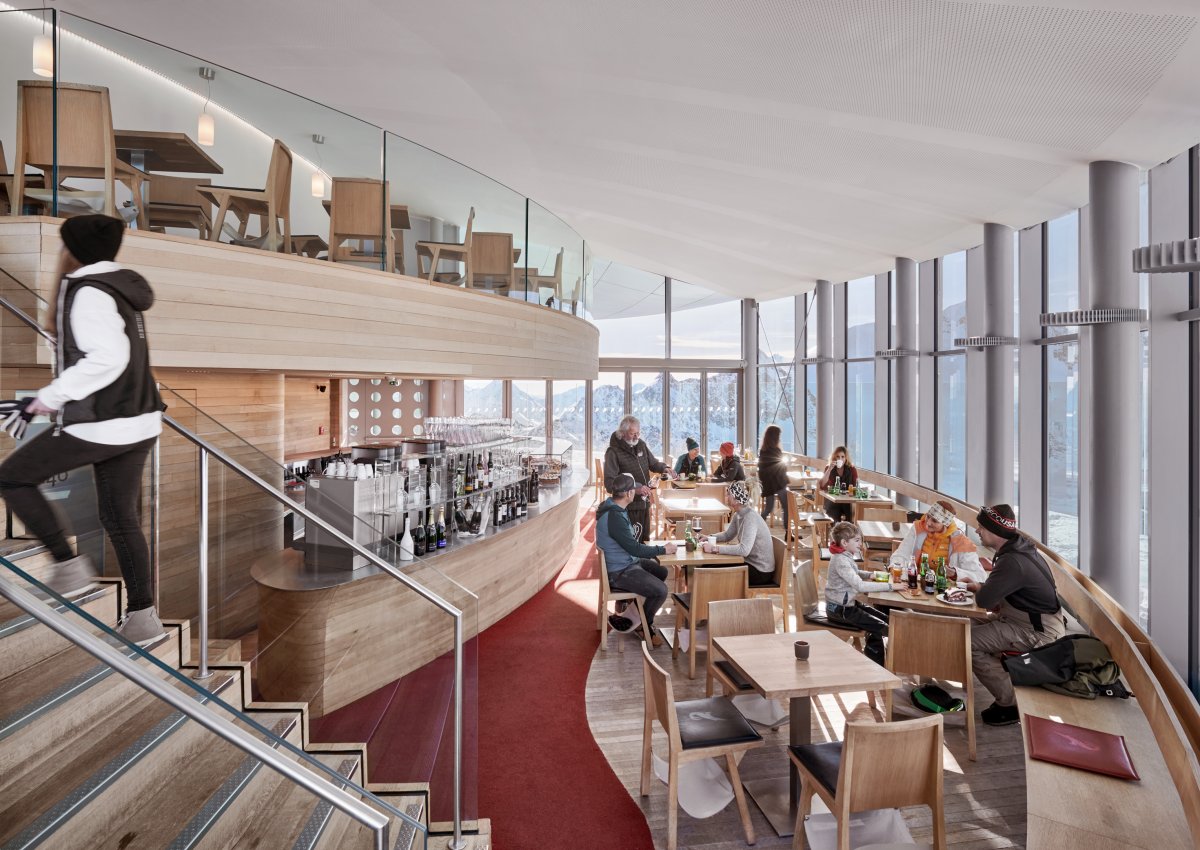 Café 3440
If you are a connoisseur, then THE 3440 is a must for you on the Pitztal Glacier. Perched at an altitude of 3,440 metres, this is where the Tyrolean mountains meet the ultimate in culinary delights. There are more than 50 three-thousand-metre peaks to marvel at on THE HIGHEST OF TIROL. Savour a homemade apple strudel on the sun terrace and enjoy the view of the eternal ice of the Wildspitze – the highest peak in Tyrol at 3,774 metres.
Nothing helps us on our way better than taking a break.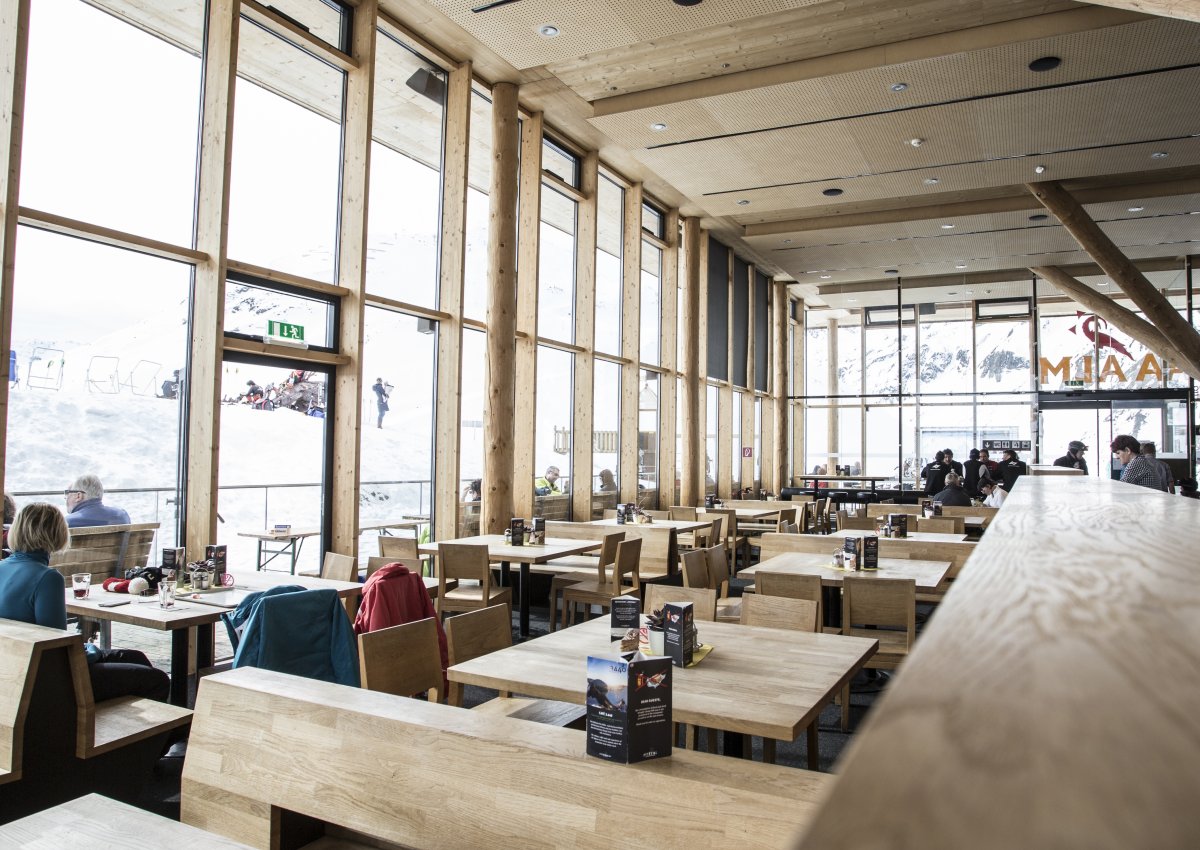 Sunna Alm
Sunna Alm restaurant – also affectionately referred to as the living room of Tyrol – is situated in the Rifflseebahn mountain station. No matter if the weather is sunny or gloomy: The passive energy building is the perfect place for you to feel at home. You can enjoy regional delicacies on the sun terrace in the sunshine. And should the weather not be on your side, you can get cosy in the Zirben Swiss Stone Pine Lounge with a cup of tea and a book.
Please note: Dogs are unfortunately not allowed in our mountain restaurants!
Further refreshment opportunities at the Rifflsee