EVENTS AT THE HIGHEST LEVEL
Austria's highest events on THE HIGHEST OF TIROL
Everything is different at an altitude of 3,440 metres. The air, the views and even the events. The highest event location is situated on Tyrol's highest glacier. Events at alpine heights turn into a unique experience. Alone the journey up to THE HIGHEST OF TIROL is unique. The modern Wildspitzbahn lift whisks you over the bizarre glacier world. Various events take place at the 3440 throughout the year, such as summer and winter breakfasts or exclusive photo workshops.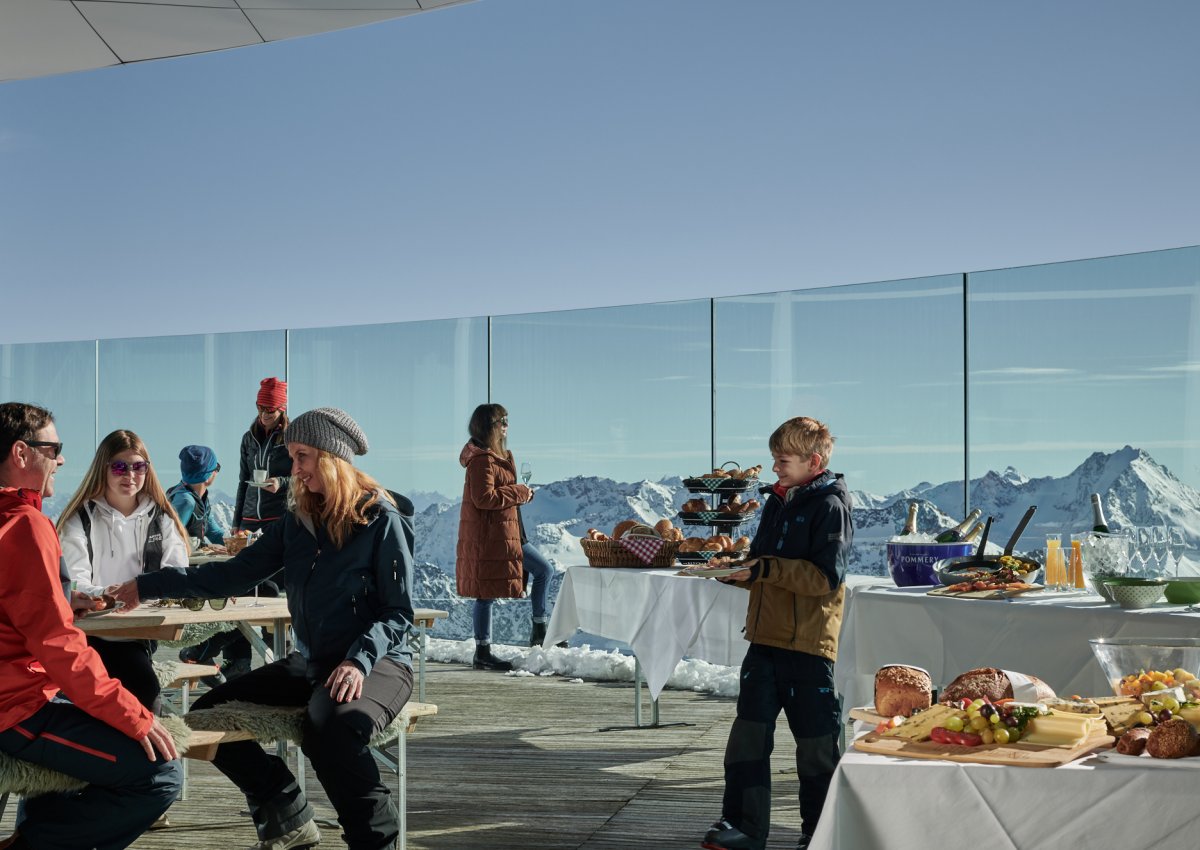 Breakfast on THE HIGHEST OF TIROL
No matter whether it's summer or winter, our breakfast at the 3440 is a special highlight. Sepp and his team will pamper you with a regional buffet of delicacies. A barista-quality latte macchiato or cappuccino is a must. The magnificent views overlooking the Wildspitze is the cherry on the cake, so to speak, for you and your breakfast guests.