Sports shop
Ski rental
Pitztal
Rent or buy from your local sporting goods retailers
If you are on the lookout for the perfect equipment for your day of skiing, you are bound to find what you are looking for at the sports shops in the Pitztal. Either conveniently online from home, or with personal guidance from our sports-enthusiastic sales team: With the latest equipment to suit all levels of ability, your day of skiing in the Pitztal Glacier and Rifflsee ski resort is sure to be an unforgettable experience.
If you are still in search of a new outfit or would like to complete your winter equipment package, the highly trained staff are on hand to provide advice and assistance.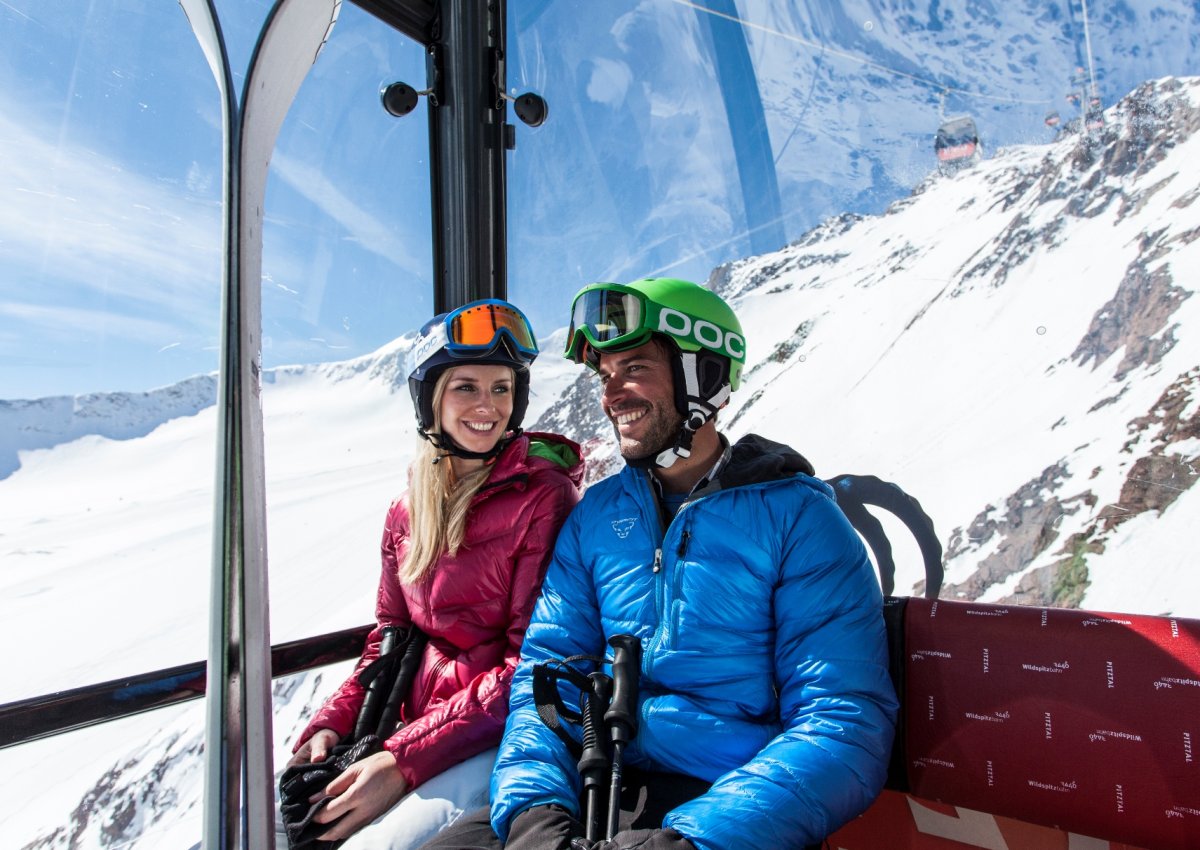 Ski rental on the Pitztal Glacier - Intersport Huter
Intersport Huter has been your ski rental shop on the Pitztal Glacier for over 35 years now. In addition to the very latest models, Jochen and his team will give you plenty of tips for your perfect day spent on the glacier. You can also have your equipment stored or prepared for the next day at Intersport Huter.
Intersport Huter Pitztal
Pitztaler Gletscher | Mittelberg 103 | 6481 St. Leonhard im Pitztal | Tel: +43 664 885 95 910
Mandarfen | Mandarfen 82 | 6481 St. Leonhard im Pitztal | Tel: +43 664 885 95 905
Wenns | Oberdorf 212 | 6473 Wenns | Tel: +43 664 850 5389
Imst | Industriezone 34a | 6460 Imst | Tel: +43 5412 688 77
More sports shops and ski rental
PitzRental – Sport 2000 | Mandarfen 86a | 6481 St. Leonhard | Tel: +43 5413 86406 | Homepage
Sport Pechtl | Mandarfen 57 | 6481 St. Leonhard | Tel. +5413 86237 | Homepage
Sportprofi – Helmuth Pechtl | Mandarfen 25 | 6481 St. Leonhard | Tel: +43 664 4616 159
Sport Josef Kirschner | Piösmes 143 | 6481 St. Leonhard | Tel: +43 664 144 8620 | Homepage