Enjoying winter in the Alps
Your perfect skiing holiday:
Pitztal Glacier & Rifflsee
Your winter in Pitztal will be unforgettable.
Natural snow slopes and powdery hills until spring, skiing adventures in alpine heights and a breathtaking view of the white mountain landscape. All of this ounds exactly like you always pictured your perfect skiing holiday? Then it is high time to book your skiing holiday in Pitztal, skipass for Pitztal Glacier & Rifflsee included.
Always cheaper online
save up to 30%!
Book your winter holiday now, comfortably from home and always to the cheapest price. That is This is especially worthwhile for a Pitztal ski holiday with the whole family!
That's what expecting you in Pitztal
The glaciated mountains of Pitztal are the perfect destination for everybody, who prefers to be away from mass tourism. Skiing on wide, perfectly groomed slopes or freeriding on untouched hills, planning a ski tour on the famous Wildspitze or relaxed cross country skiing: In the alpine free space at THE HIGHEST IN TIROL it will for sure never get boring. Best of all: Queuing and waiting at the cable cars does not exist here.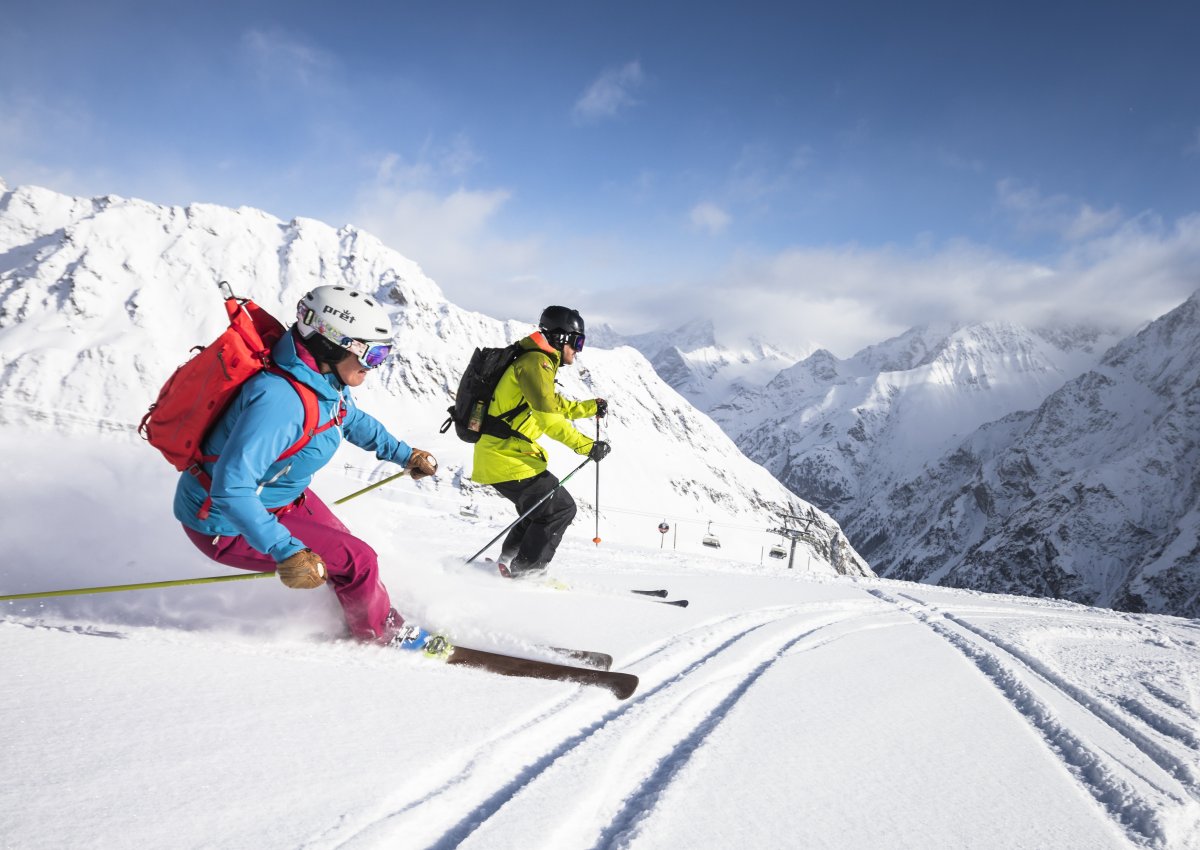 Pitztal Glacier & Rifflsee: Skiing holiday at up to 3,440 m
In Austria's highest skiing area 67 kilometres of slopes and countless variants in the free skiing area, are waiting to be discovered by you. Whether with skiis or with snowboard- at THE HIGHEST IN TIROL is something for everyone.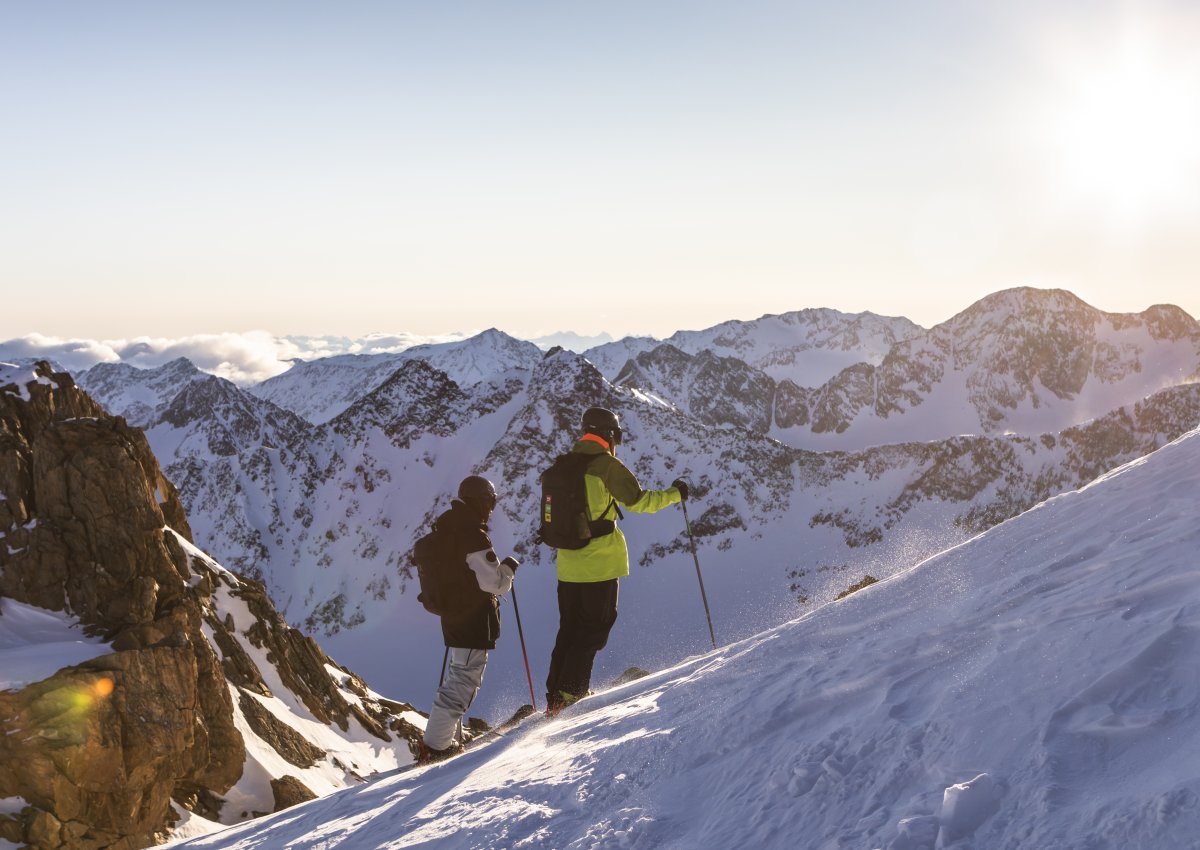 Freeriding
Normal slopes are not everything: A freerider's heart beats for untouched hills and the feeling of boundless freedom, when they face their limits in the free skiing area. Find your personal challenge at Pitztal Glacier & Rifflsee.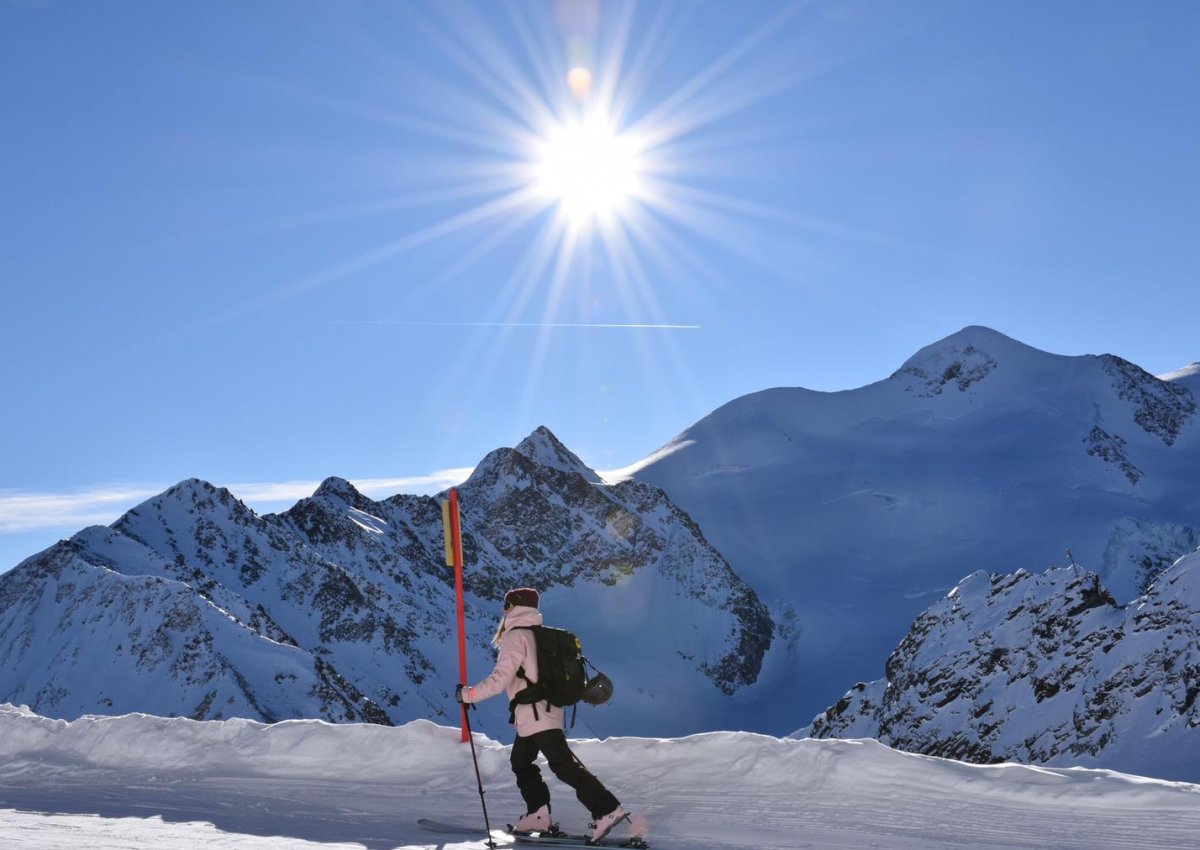 Ski touring
You want a bit less speed, but more breathtaking views? In that case ski touring at The glacier is just the thing for you. You can first try ski touring in our secured ski touring park powered by DYNAFIT. Later on you can brave the Wildspitze at 3,774 m.
Our tip: Book an experienced mountain guide for this tour.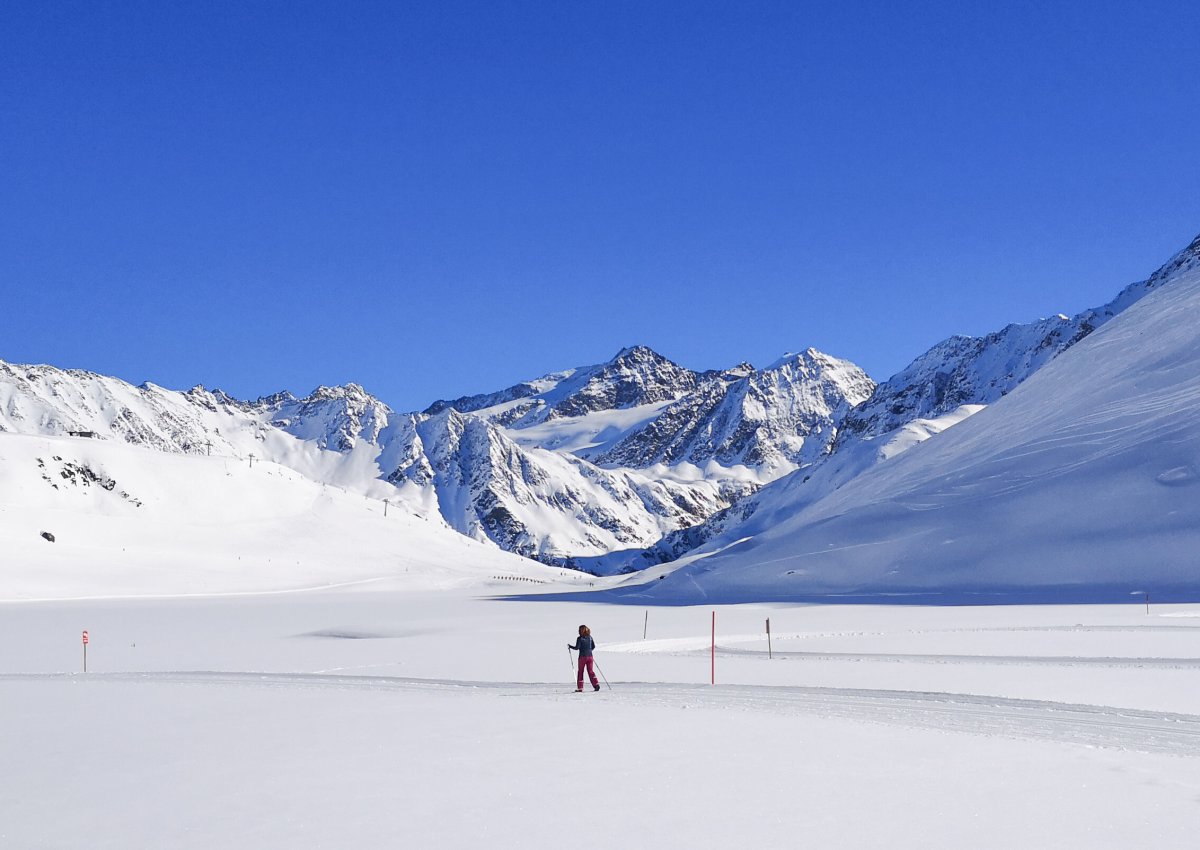 Cross country skiing
While professional athletes train in glacier autumn at alpine heights, relaxed cross country skiers can find their favourite track the whole winter at the altitude track at Rifflsee. Skating and classic style are both possible, we prepared two tracks for you.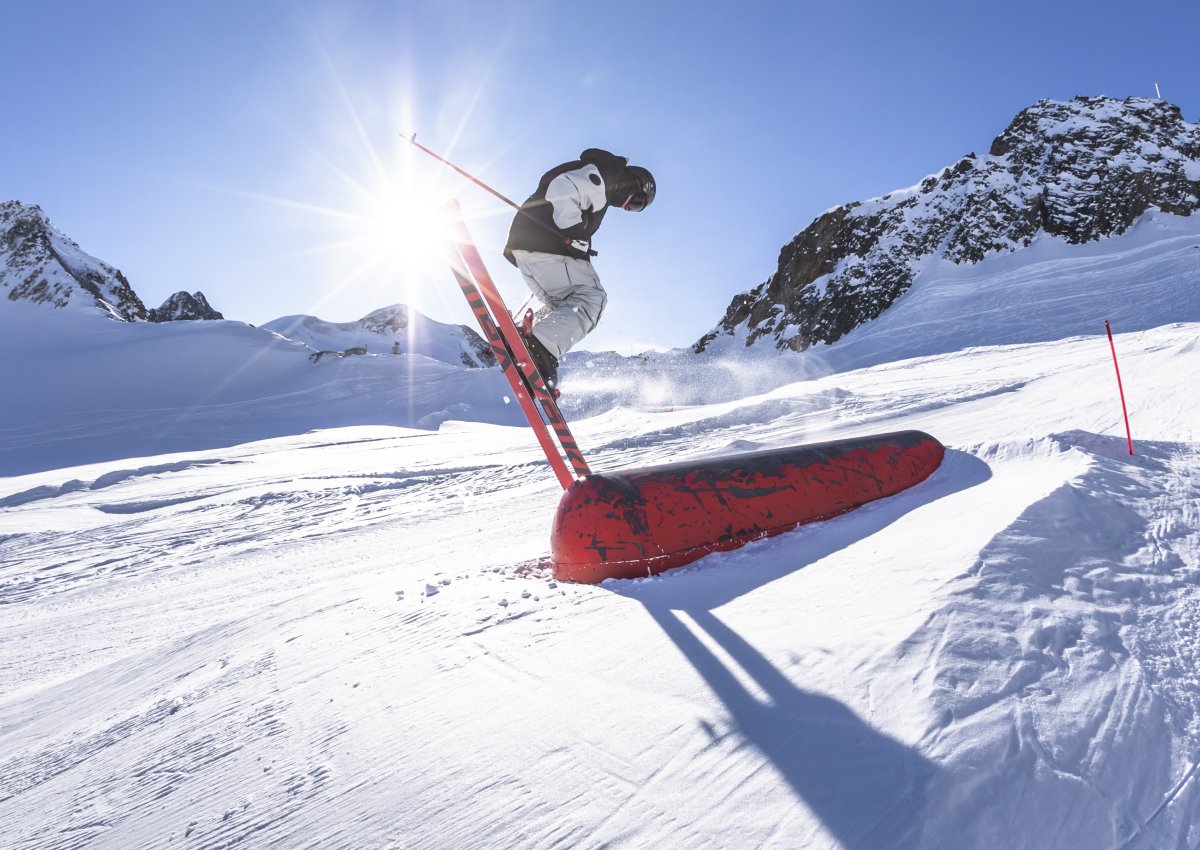 Explore at X Park Pitztal
At the X Park inmidst the Glacier skiing area you can find the ski touring park an (only in autumn) the cross country track. But there is more to explore: Family Cross, Funline and Waveline, Speed Check, ibeX Slope (coming soon) a. m. m. You can find out what's behind all that here
More tips fpr your Pitztal holiday
A delicious snack break inbetween or relaxation after a hard day: We have some tips for a completely perfect skiing holiday at Pitztal Glacier & Rifflsee for you: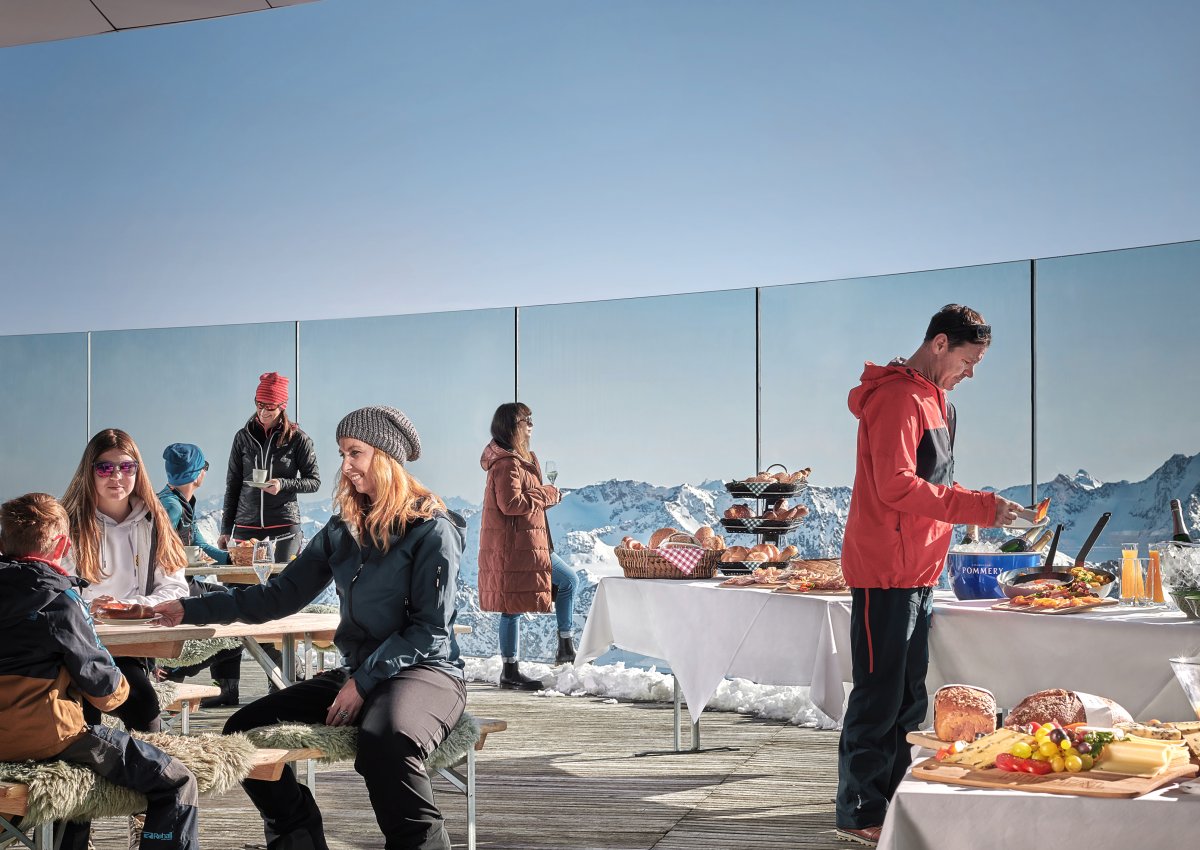 Einkehrschwung im höchsten Café Österreichs
Make your skiing holiday in Pitztal to a holiday full of culinary delights – by visiting Café 3440. Austria's highest coffee house offers homemade cakes, delicious coffee and a view beyond compare. You can reach Café 3440 with the modern Wildspitzbahn.

Other mountain restaurants, like the cozy Sunna Alm at Rifflsee are looking forward to your visit.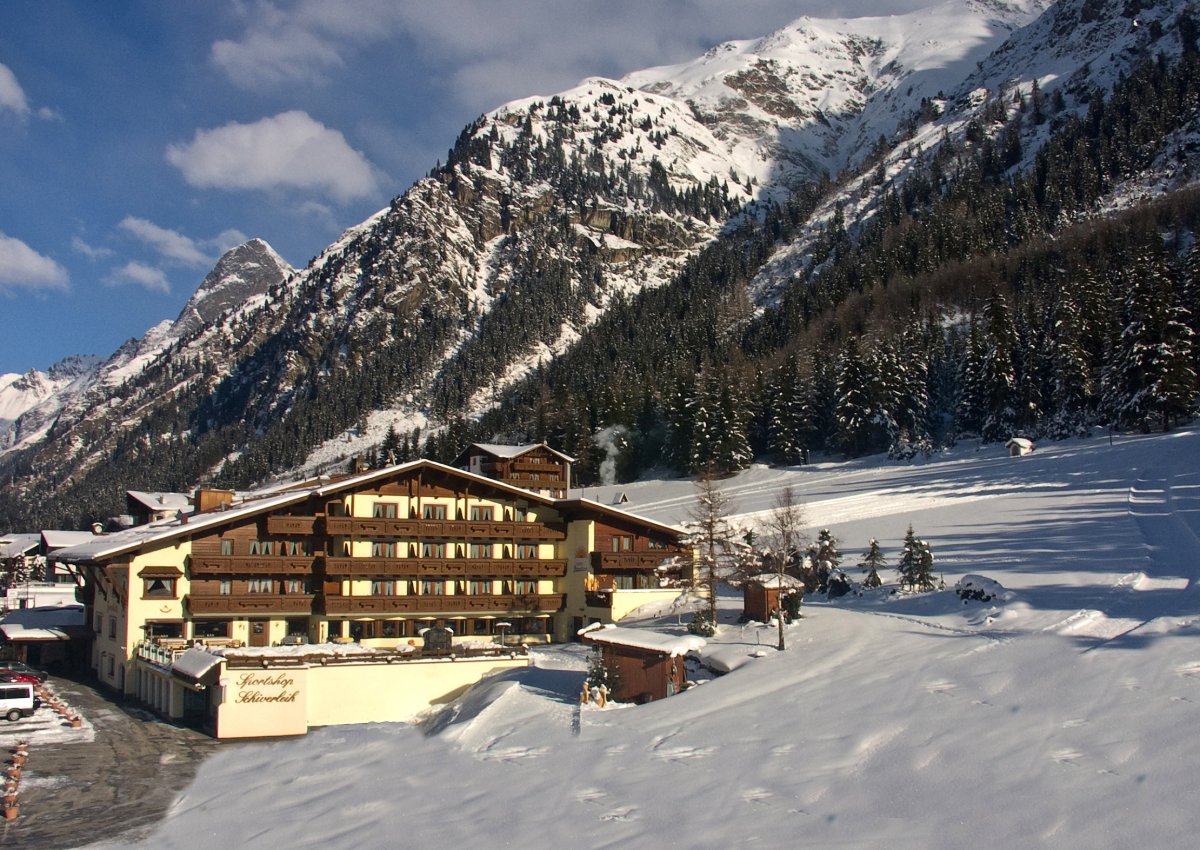 Lodgings
The perfect end to an adventerous skiing day is wellness and pure relaxation at the hotel. Exactly that is offered by the family led lodgings in Pitztal. The warm atmosphere, the delicious food and the courteous service prove it: Here real hospitality is lived.