Gliding up to 3,440 m with the newest technical equipment
The Wildspitzbahn:
Austria's highest cable car
A ride with the Wildspitzbahn at Pitztal Glacier is a special highlight. Fast, secure and comfortable is the ride up to a dizzying height of 3,440 with the gondulas of the modern Wildspitzbahn. There, at the Hinterer Brunnenkogel, the mighty 3,000 metres peaks are right in front of you and offer a perfect view of the cable car's famous namesake: the majestic Wildspitze.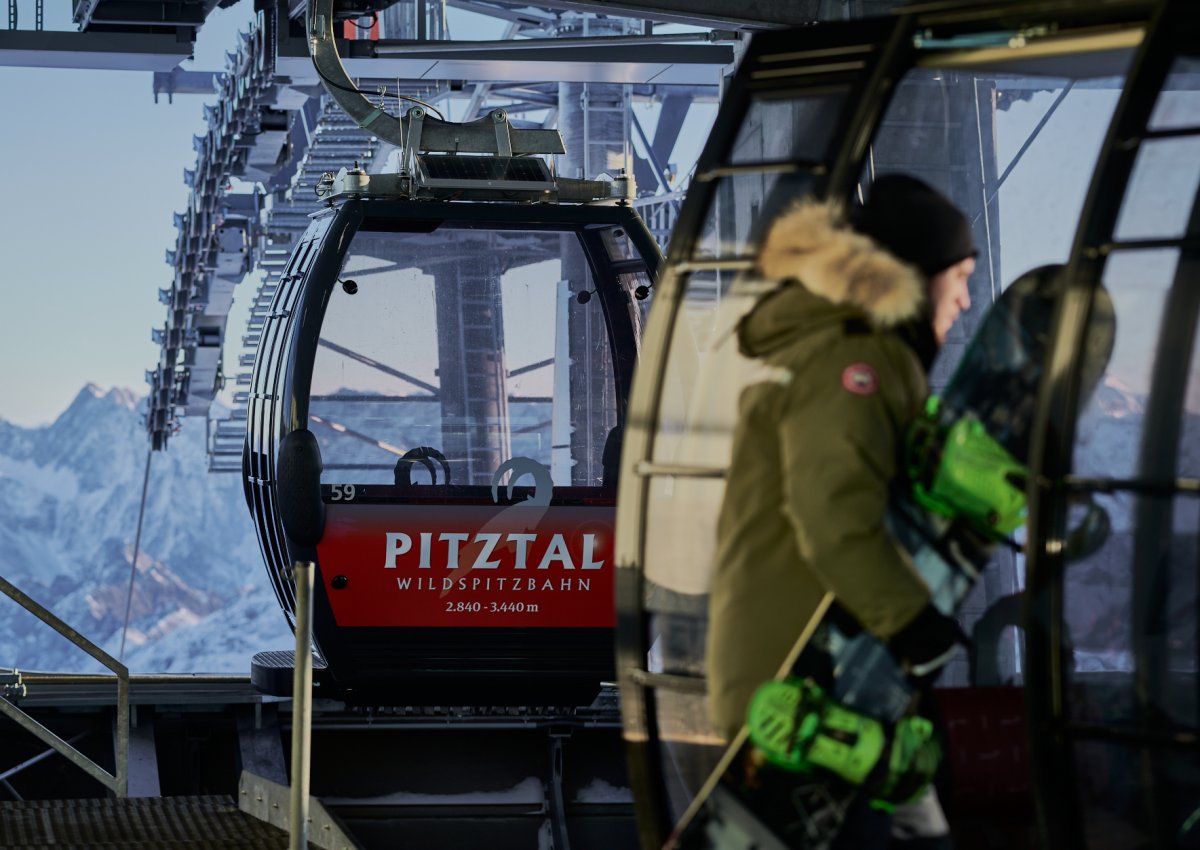 With the Wildspitzbahn up to Café 3440
After the ride with theGlacierexpress the valley station of the Wildspitzbahn is just a short walk away. In approx. 6 minutes you reach the Hinterer Brunnenkogel. It is not only the starting point for the Gletschersteig, but also hosts the viewing platform and Café 3440, Austria's highest coffee shop.
Another highlight, next to the breathtaking view, are the cakes and cookies from Austria's highest pastry shop.
Operation times of the Wildspitzbahn in Pitztal
The Wildspitzbahn is in operation nearly all the year round and carries her guests safely and comfortably into alpine heights. You can find the currently valid opening hours of all Cable cars at Pitztal Glaicer & Rifflsee here:
Prices of the Wildspitzbahn: Ascend & descend
For your way up to 3,440 metres you can buy a combined ticket for Glacierexpress and Wildspitzbahn, but there also single rides available. Further information to all prices and reductions are available at our prices overview:
Interesting facts to Austria's highest cable car
The Wildspitzbahn at Pitztal Glacier is not only the highest, but also one of the most modern ones in Austria. With her cable car pioneer Hans Rubatscher founded a new generation of gondulas with a lesser weight, less usage of energy and more comfort, for the skiers are transported at the inside instead of outside the gondulas.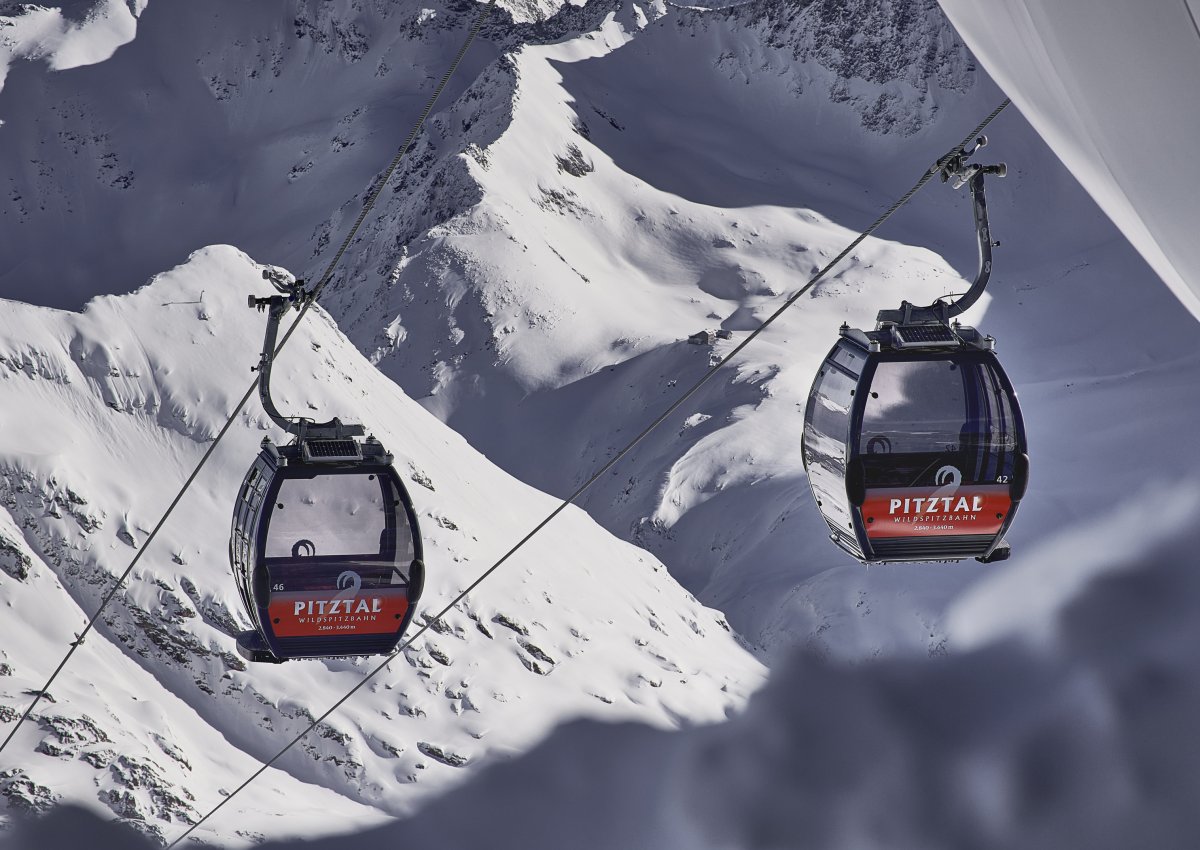 Technical details
Horizontal length 1,917.50 m
Difference in altitude 600 m
Inclined length 2,006.63 m
Travel time 6 min
Conveying capacity 2.186 P/h
Travelling equipment 61 Stück
Directions: How do I get to the Wildspitzbahn?
After your arrival in Mittelberg in Pitztal you first board the Glacierexpress. It takes you up to the glacier restaurant Kristall. From there it is a distance of 100 metres to the valley station of the Wildspitzbahn. Plan now your trip to Pitztal Glacier and the Wildspitzbahn:
Destination: Imst-Pitztal
That's how you get from the train station Imst-Pitztal to Pitztal

with the public bus
with a taxi (approx. 35 minutes)
shuttle service to the hotel – depending on arrangement with the host


Online train ticket & train plans