YOUR FUN RIDES START IN THE FUNPARK
Funpark with Family Cross, Funline and Waveline
The Funpark is situated between the mountain and middle station of the Mittelbergbahn. You can barely miss the starting point. The red X with the ibex marks the start of the fun rides. The Funpark features a total of three lines with varying degrees of difficulty: Family Cross, Funline and Waveline. The park is structured very clearly so that every winter sports enthusiast can find the right choice for them along the entire length of the park. From the waveline to kickers, boxes and rails, the Funpark simply offers everything – it's MORE THAN ALPINE SKIING!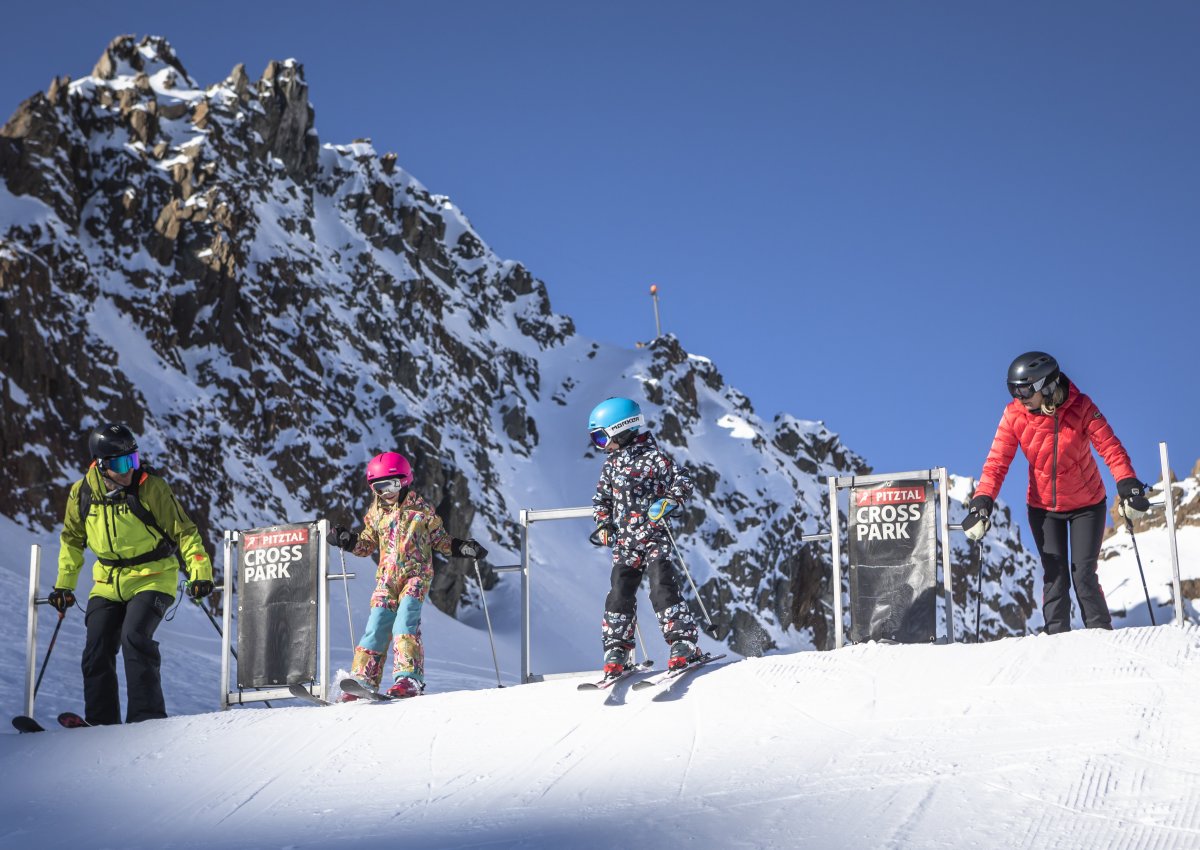 Family Cross
A special highlight is the Family Cross: anyone who has always wanted to get a taste of cross sports has the opportunity to do so in the Funpark. An easy course with small jumps is free for everyone to ride.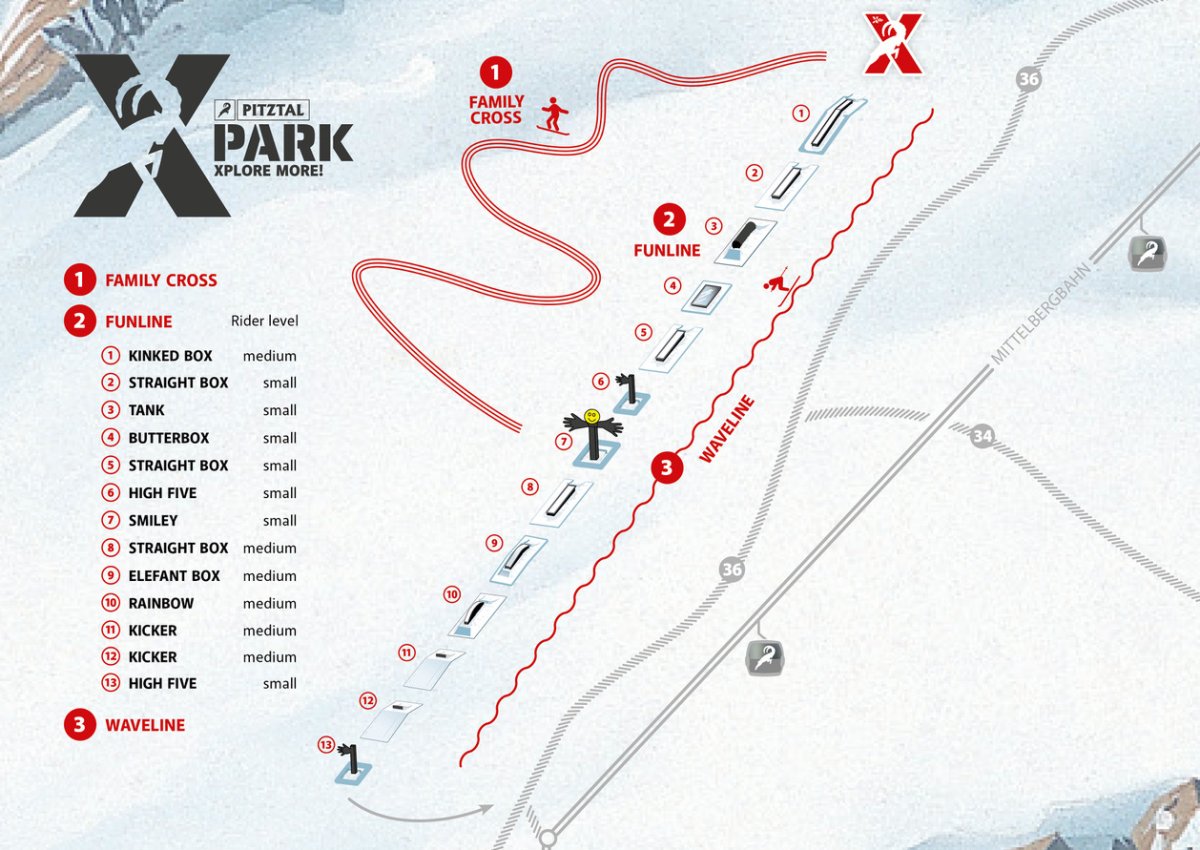 Funline
The Funline in the X Park features different obstacles for a variety of jumps. Downbox, Kinked Box, Rainbowbox or Kicker: There is no limit to the number of tricks you can try and the kickers are ready for you to let off steam. The current setting can be seen in the graphic below!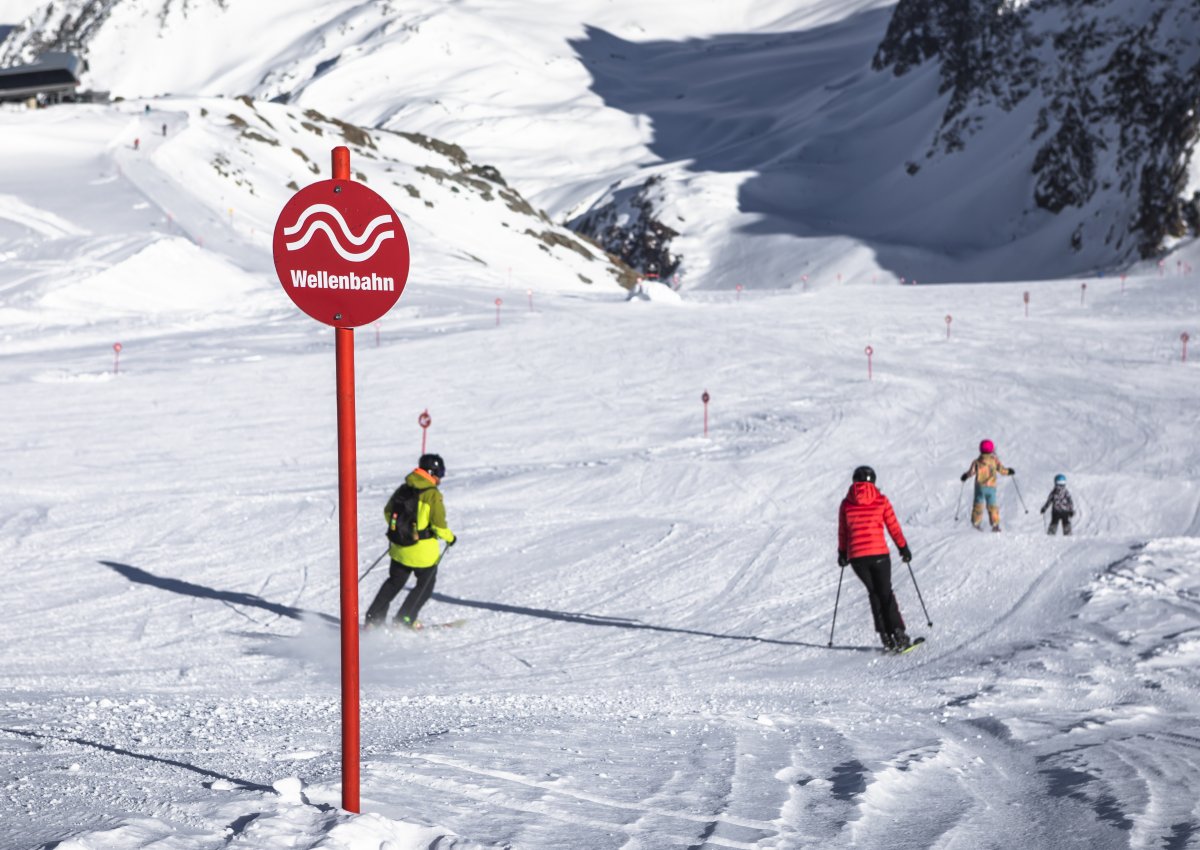 Waveline
Every ski resort has normal slopes. The Funpark on the Pitztal Glacier features a track that lives up to its name: Waveline! You almost feel like you're riding the waves on the ocean. Up and down it goes. You may even encounter some slight jumps in the process.