Your box seat on the HIGHEST IN TIROL - Café 3440
The highest architectural panoramic highlight in Tyrol can be found on the Pitztal Glacier. The Café 3440 is located on Tyrol's highest glacier. A modern building that blends skilfully into the surrounding glacier world. It gets its name from the altitude: the 3.440-metre-high Hinterer Brunnenkogel is well accessible by cable car. Tyrol's highest vantage point offers visitors far-reaching views of more than a thousand mountain peaks. You can feel the altitude and the fresh air on the viewing platform, which opens up a realm of freedom that is accessible to everyone.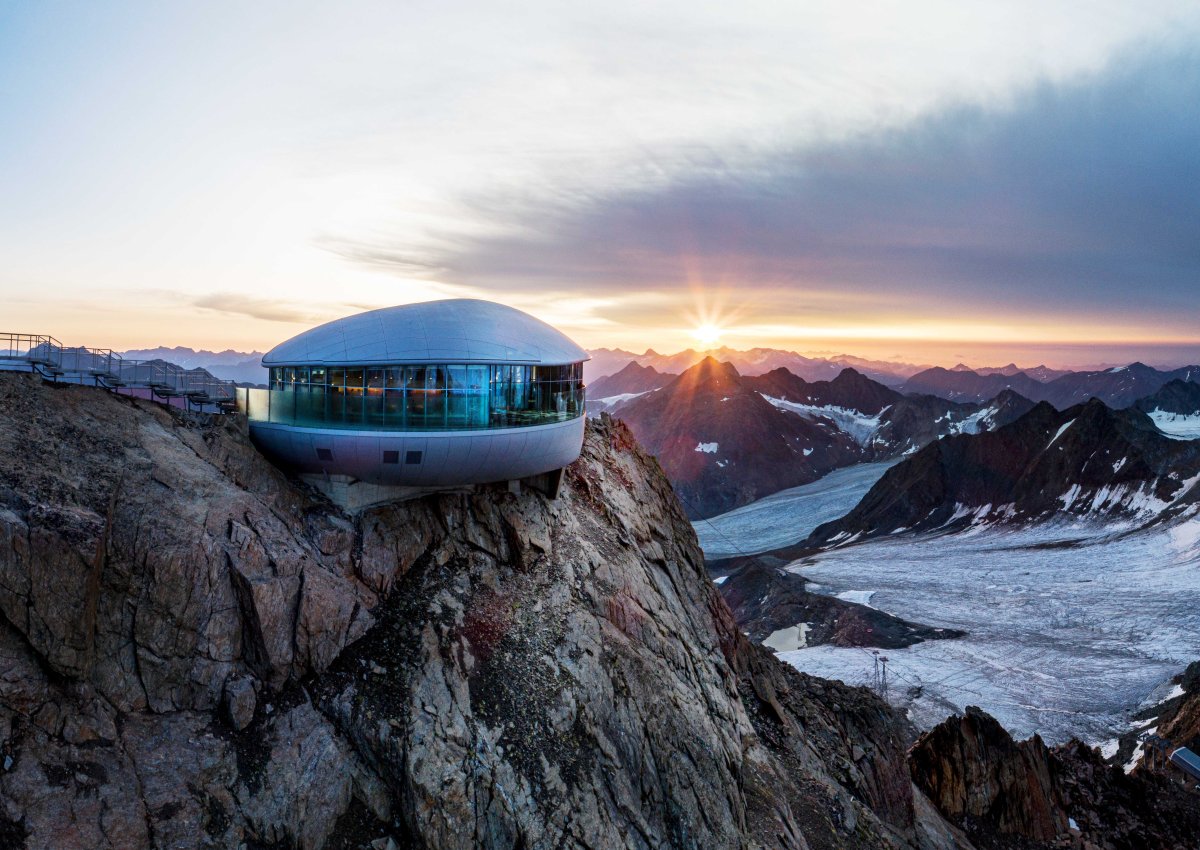 Highest architecture & cable car in Austria
Aesthetic architecture is combined with high engineering skills on the ridge of the Hinterer Brunnenkogel. The ascent with the modern Wildspitzbahn cable car is unique in itself. Having reached alpine heights, the overall impression comes together at an altitude of 3.440 metres.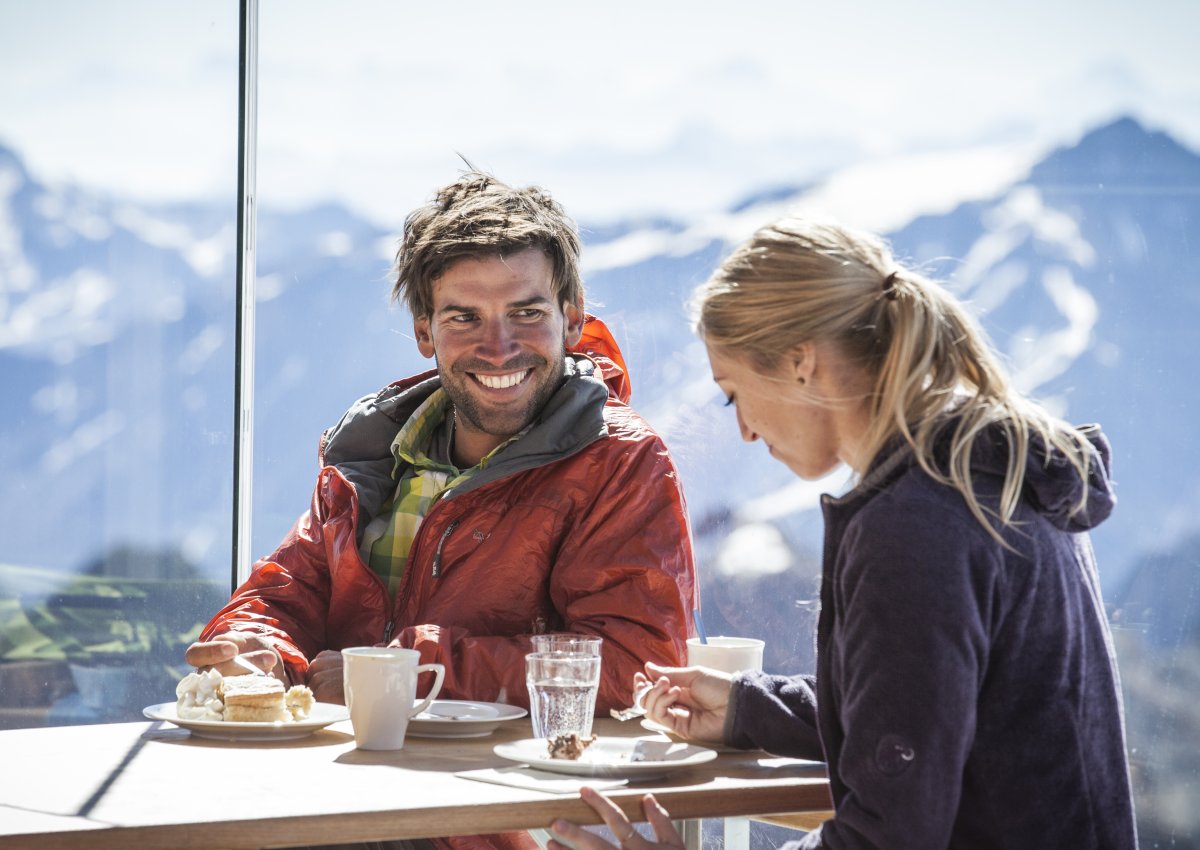 Highest palate enjoyment
Austria's highest café can be found on THE HIGHEST OF TIROL. The Café 3440 with its spacious sun terrace and views overlooking the mountains is the perfect place to unwind. The delicacies from the in-house confectionery shop at alpine heights will sweeten your view of the surrounding mountain landscape and the Wildspitze.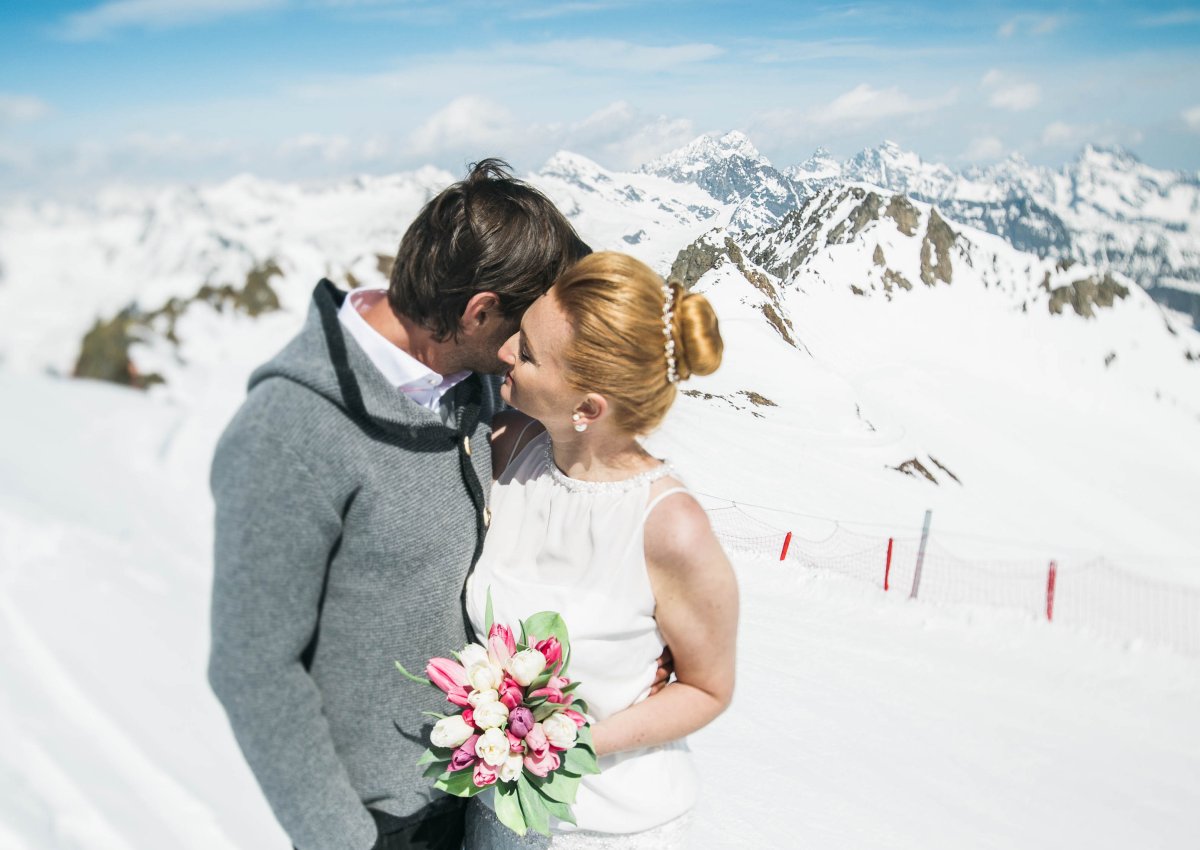 Highest registry office at 3.440 m
When you have the surrounding three-thousand-metre peaks in addition to the guests you have invited, this can only mean one thing: A wedding on THE HIGHEST OF TIROL! Austria's highest registry office is located on the Pitztal Glacier. More than 120 couples have tied the knot at an altitude of 3.440 metres to date.
Tyrol's highest view becomes a must on your Pitztal bucket list.
Only up there can you experience sunsets that are rewritten by nature each and every time.
Only up there can you get closer to the sky than you can anywhere else.
Only up there can you feel yourself alive at alpine heights.
Only up there can you rewrite your own history.